There are many ways to get traffic to your website
Share your URL on your social networks is a great start, You can use your signature line in your email program if you don't know how to do that, use Google and or Youtube on how to do that. It's a great way to learn how to do things. We never stop learning.
Are you a member of any forums? I would not recommend that you blatantly advertise your link there but just like a signature line you can link your URL in your about me section of the forum. It would be a good idea to join forums that you are a member matches the niche of your market and website. It is a great way to participate with like-minded individuals in your niche market.
Leaving comments on other's blog posts is also a great place there is usually a place when you make a post that asks for your URL don't blatantly advertise in your comment. I actually read the persons blog post and leave a comment of what I liked about there post. Be real about it not just a comment that is short and has no meaning. For instance, if someone left a comment like "nice post " I would delete that comment because it has no substance. It's really good to leave a meaningful comment because it ads more substance to your post and is really good for the search engines.
Another way of getting traffic to your website is to start a podcast why? Folks are looking for a Podcast about your niche market and your podcast will get listed almost automatically on the major podcast networks.
I had an SEO Internet marketing podcast and yes it was xyour925job and it was getting up to 6,000 downloads a week I had over 135 podcast shows. The site I had my podcast on sold their network and they deleted almost everyone's podcasts.
The podcast directories are high authority sites that give your website some great linking to your site. Another thing about a Podcast is that People will find you and your site that is so powerful.
You Can Have a Podcast running in the net 5 minutes and its free. Another thing is you do not need a special microphone or equipment you can use your Smartphone to podcast. here is a link to there free podcast service https://anchor.fm/
Also, one more great tip join us in Markethive there is all kinds of free training on marketing and SEO and we will even pay you to learn just click on the banner below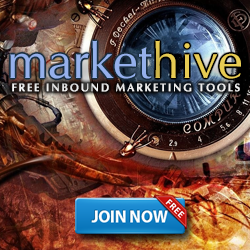 Pete Balasch Jr